Fall Fashion Editorial

Anya Caliendo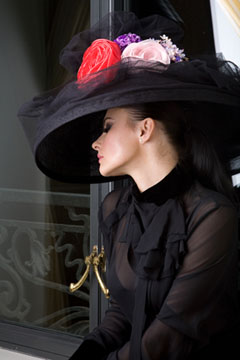 Entering into the world of Anya Caliendo's atelier is a magical treasure trove of fabulous creations. Fairytale elegance and whimsical glamour are stitched into each hand crafted masterpiece.
Born in Russia, Anya Caliendo was immediately drawn to the dramatic flair of the Romanovs as her memories were filled with inspirational images of royalty adorned with luxuriousfeminine hats. In addition to the rich cu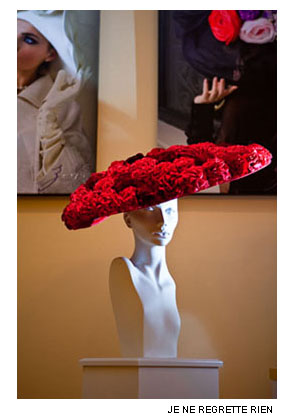 ltural history of Russia, she was later Profoundly influenced by the cosmopolitan energy and culturally diverseopportunities that she found in NYC. After receiving her training in millinery arts, Anya then embarked on her exciting journey to open her very own atelier .

Located just 40 minutes outside of Manhattan in the town of Babylon, Anya Caliendo's atelier is the home to her unique collections that are truly works of art. As she focuses strong attention to the creation of each masterpiece, Anya prefers to create one of a kind pieces or small quantities in addition to artistic collaborations and custom rojects. When it comes to materials, she chooses to craft with only the highest quality fabrics imported from Italy, the United Kingdom and France; favorites include velour felt, hand painted Italian silks, silk velvet and tweed. Each collection stands out for their use of vibrant colors, luxurious textures and fantastical intricacies. It's evident to see Anya's gift for design dedicated to unique feminine elegance
"
I believe that the true enchantment of a woman begins with a fabulous hat when crafted by the hands of a skilled milliner, it becomes a natural extension of effortless elegance."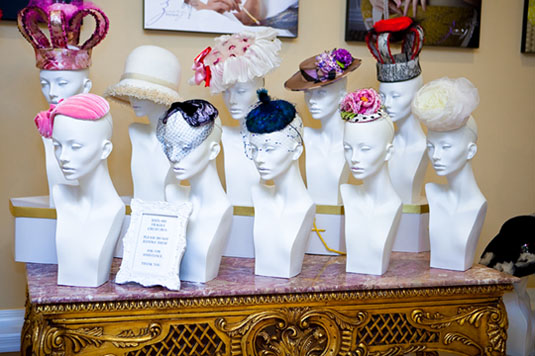 Russia Divine Tribute
Her debut Collection "Je Ne Regrette Rien" ("No Regrets", 2008 ) inspired by the aroma of vintage perfume, black and white cinema, Paris and the feeling of being in love, is stunning and remarkably glamorous. Her second collection - "Russia Divine.Tribute." of Russian influenced treasures, drew its inspiration from the memories of ANYA'S Grandmother,an incredible beauty and the single most powerful inspiration in HER life. Her third Collection which will debut in September of 2010 for the upcoming Spring-Summer 2011 Season was inspired by magical fairy tales of Hans Christian Andersen who believed that things around us have their own secret life. Anya is particularly excited about the collection and pronounces that it is her best ever.
"Several month ago I had to put away in the attic boxes with my daughter's favorite dolls. My daughter Anastasia turned 15 and her old dolls were no longer of any interest to her. And so, while packing them in the boxes, I had a funny thought that, perhaps, they too have a secret life. I tried to imagine what it would look like and before I knew it I almost believed that with a stroke of a midnight the dolls I packed away come to life. They get into my wardrobe, try on my shoes and my jewelry, they try on my perfume and steal chocolates from the box in the kitchen, they play with pearls... and that is exactly how my third Collection was born". view the ANYA CALIENDO FALL COLLECTION HERE
Prepare for a truly amazing journey and visit Anya Caliendo's fabulous Couture Millinery Atelier

18 Fire Island Avenue,
Babylon, NY 11702
631-539-7490
Tuesday - Friday 10 a.m.- 6p.m
Saturday 10 a.m.- 4 p.m.
Closed Sundays
www.anyacaliendo.com