Adornments

NYC
By Martin T. Lopez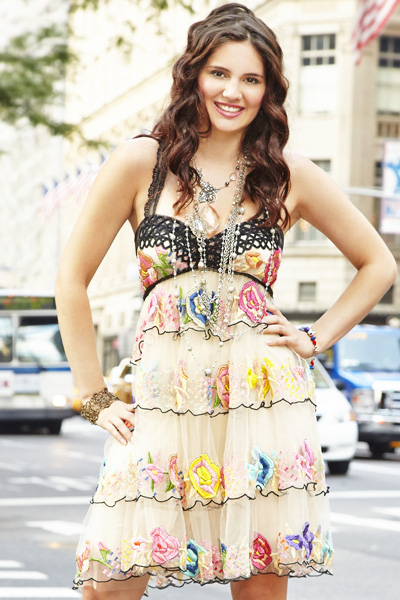 Adornments NYC by martin T. lopez dazzles us with the perfect dose of glamourous sparkle, and captivate us with it's dreamy vintage romanticism. Martin crafted his jewelry line by upcycling unique vintage elements - like filagrees, chandlier crystals, collectible coins and other rare findings. he then combined his unique collections with modern day complimentary accents like pearls and gemstones -creating a fusion that is irrestible.
WHile looking through the collection - its wonderfully reminiscent of digging through a large treasure box- finding statement necklaces galore and an amazing selection of both delicate as well as dramatic bracelets and earrings. Adorments NYC adds a vintage artistic touch with modern styling perfect for the metropolitan fashionista to channel her inner duchess as she dresses for the season's gala or dines with her bffs for an afternoon brunch soiree.
About the Artist...
Martin T. Lopez is the designer and creator of Adornments NYC. He is also a freelance set and costume designer for theatre and opera, which is where he started making jewelry, recreating historical pieces for the stage. This, combined with his studies of fashion history is where his love of incorporating vintage materials comes from. It is a chance to give vintage elements a new life, whether they are old, worn, broken pieces or even vintage dead stock that has never been made into anything. He sees it as letting these precious little forlorn treasures achieve their destiny. Martin's creations combine vintage chandelier crystals, vintage skeleton keys, vintage filigree, vintage coins and vintage beads and combines them with other modern materials including semi precious gems, pearls and other treasures. The aesthetic is romantic and nostalgic, but with a clear, modern sensibility - allowing the vintage elements to shine, without being too precious. The combination of intricate victorian elements with modern, even industrial elements and handmade techniques gives his designs a distinct energy.
In addition to his creations for real people, Martin has created custom jewelry and other accessories for imaginary people for various theatre companies including Seattle Repertory Theatre, Santa Fe Opera, Lyric Opera of Chicago, Papermill Playhouse and Goodspeed Musicals. He has also created custom pieces for The Wedding Singer on Broadway, Teatro Zinzanni, Bumbershoot and for the cast of the Green Day musical American Idiot for their performance with Green Day on the Grammy Awards. His pieces have been worn by celebrities such as Lynn Redgrave, Anne Wilson, and Donna McKechnie.
.
Adornments nyc can be found online at the designers etsy page at www.etsy.com/shop/AdornmentsNYC. You can also find martin at numerous craft fairs especially during the Holiday Season: UPCOMING EVENTS: HOLIDAY HANDMADE CAVALCADE www.etsy.com/local/shop/AdornmentsNYC Dec 14th & 15th - 10am-5pm The Space - 50 N 3rd Street - Williamsburg, Brooklyn, NY. BROOKLYN LYCEUM HOLIDAY MARKETPLACE Dec 21st & 22nd - 11am - 7pm. Brooklyn Lyceum - 227 4th Ave, Brooklyn, NY